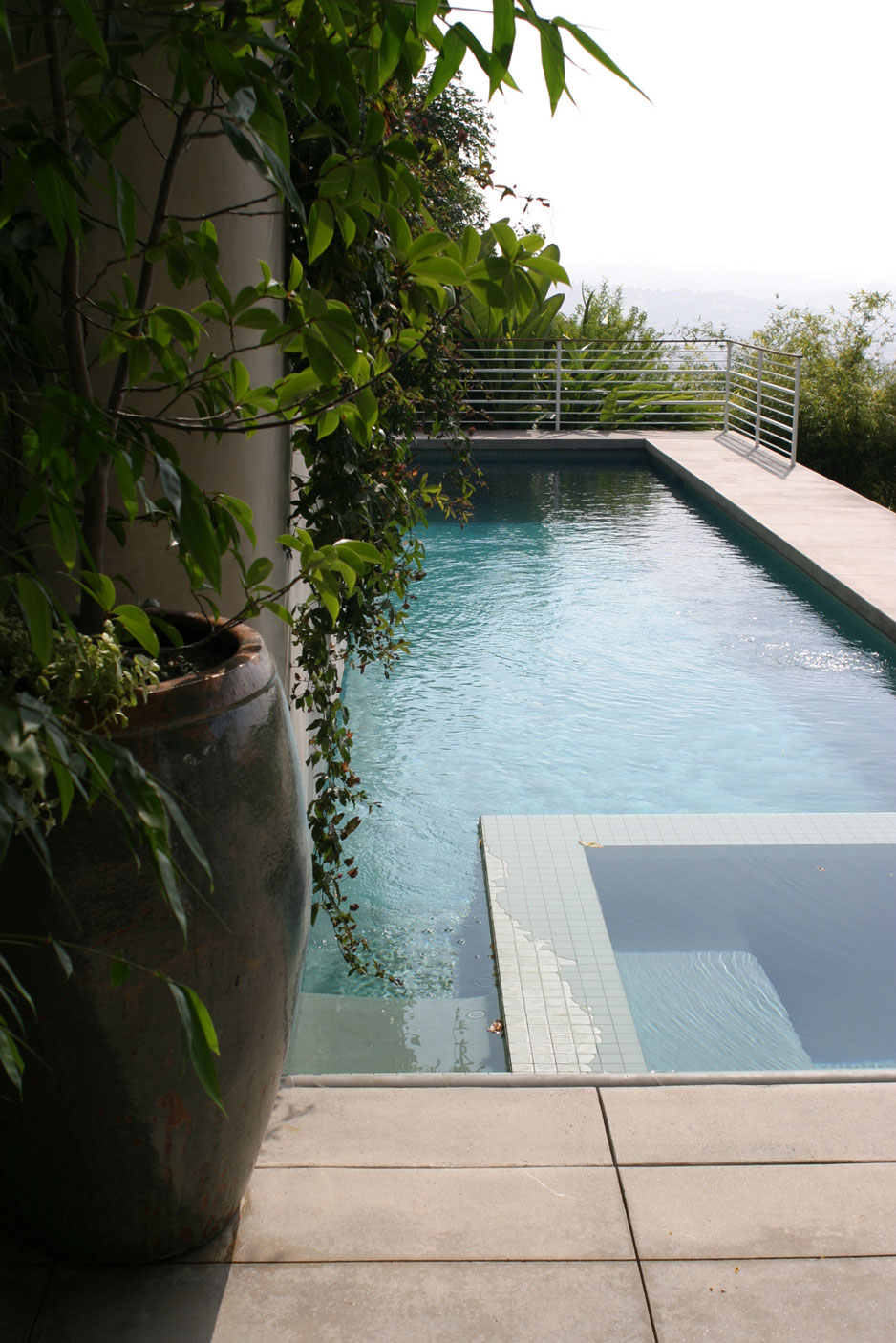 Amesbury
Despite a generous yard and striking views, this 1930s Deco-Moderne house felt disconnected from its outdoor spaces.
We removed walls, walks and a large pine from the backyard. To mask the adjacent property to the north, we secured a planning variance to allow for a high wall along the property line. The new pool, lawn and plantings minimize visual clutter and funnel the view to the mountains beyond.
This newly liberated view is accessed across a broad swathe of lawn from a new living room terrace and a second-story deck that echoes the sweeping curves of the house. A ship's stair provides a link between these new elements and a field kitchen that includes a BBQ beneath the new deck.
The pool emerges from the lawn, which falls away toward the edge of the property. A cluster of tropical plantings hides the pool equipment while bamboos screen the property lines.
Credits:
Garden Design, Sarah Munster
Photography, Steve Gunther