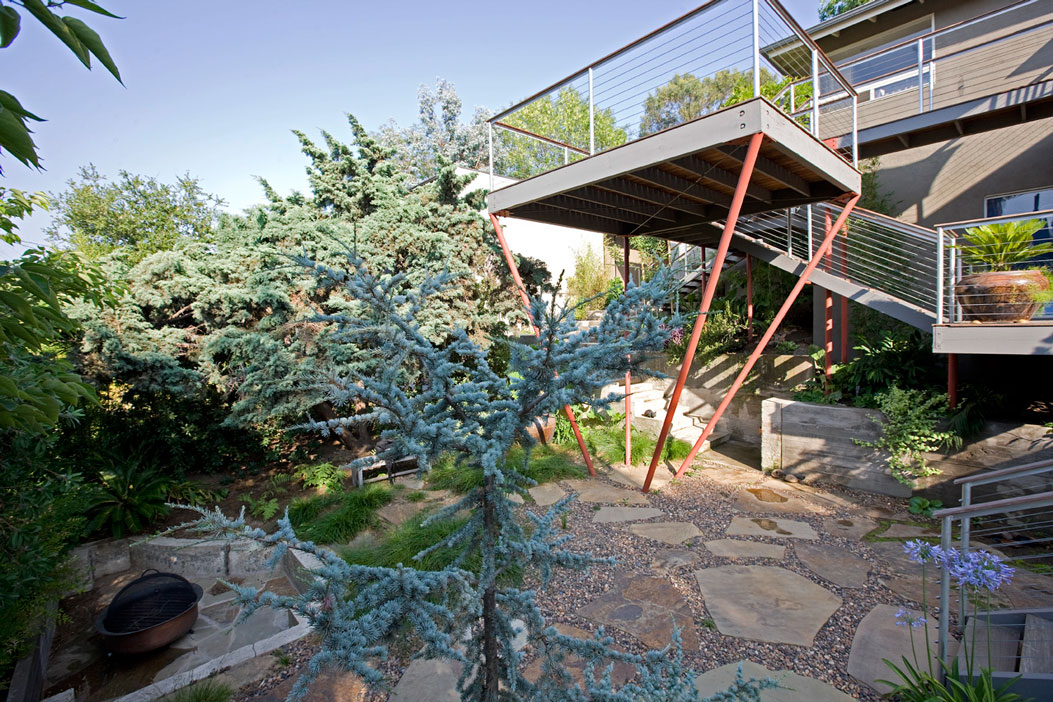 Avocado
This hillside house is situated on the grounds of a sprawling 1920's estate. Set below the original mansion, the site falls quickly to a small garden accessed by a steep concrete staircase.
Our design sought to transform the isolated garden into a relaxing outdoor retreat. Three levels of decks now link the house to the garden and provide views of Griffith Park. The flat garden pad below was conceived as a diagram to be enjoyed from above while also providing opportunities to stroll and sit. A notional stone maze is centered on a tall 'spill' pot, while other water features, a fire pit (fashioned from an excavated pond that was originally a part of the great estate) plantings, gravel and flagstones further animate the space.
Built with ipe, a sustainably harvested tropical hard wood, the decks are supported with slender steel tubes that rise from their foundations to echo the timber bamboos planted to thread though the multi-level decks.
Credits:
Garden Design, Sarah Munster; Photography, Steve Gunther