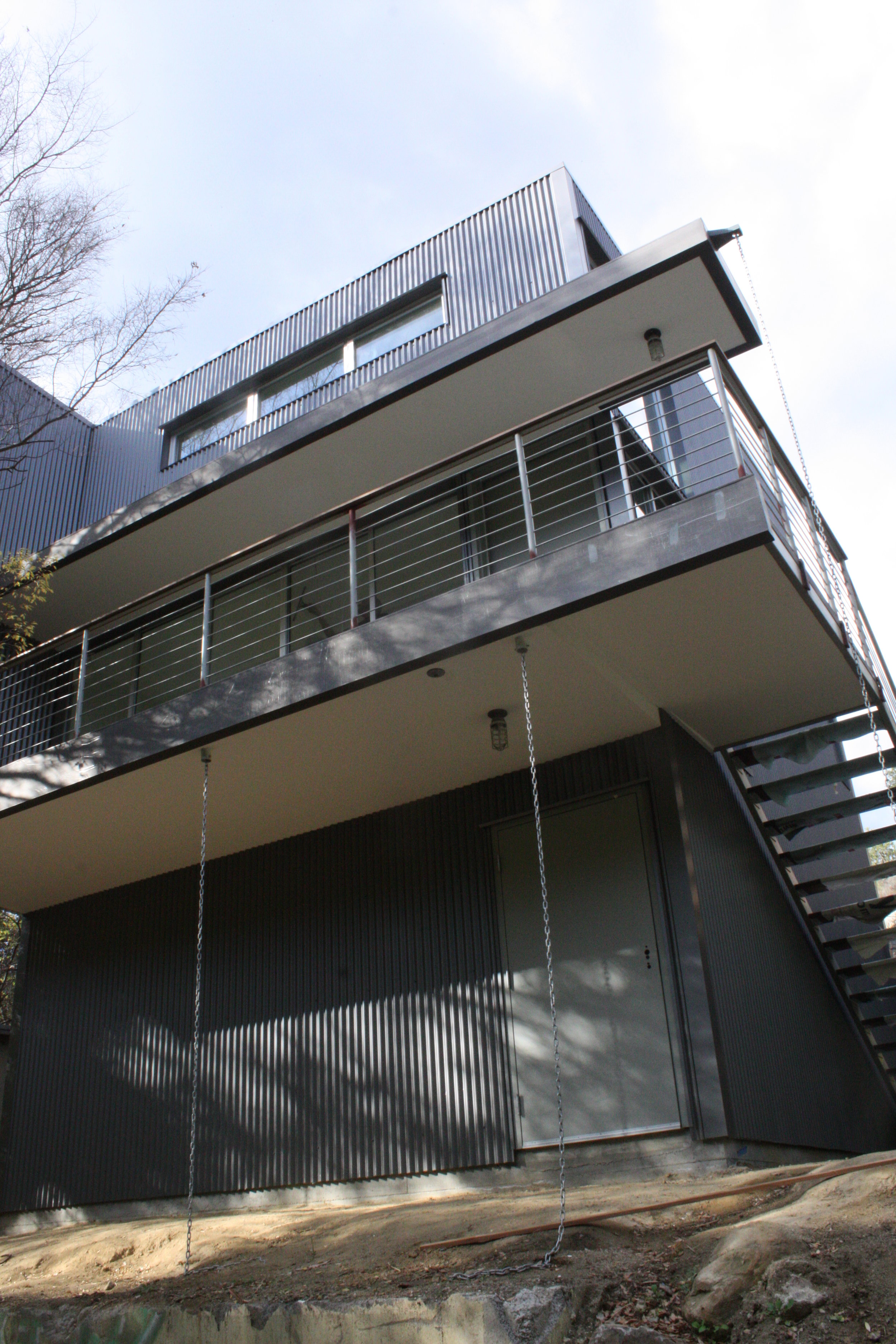 Sisar Creek
Perched at the top of a precipitous slope that tumbles down to Sisar Creek, this three-story studio for a filmmaker and music producer is a modern, roomy tree house, where its owner's creative muse can take flight.
Carefully positioned windows provide views through the trees to Sulphur Mountain to the south and Santa Paula ridge to the east. A cantilevered fin over the studio entry deck allows for winter sun penetration and summer shade while providing weather protection for the entry. Access to the studio is by open-riser steel and ipe (a sustainably grown tropical hardwood) stairs to the east. Windows high in the double height space provide cross ventilation.
The building is clad in corrugated sheet metal with a heat reflecting finish. The interior is dead white with the walls taking on the colors of the day and the surrounding foliage. Industrial light fixtures provide ample lighting and are a striking presence in this minimal space. Golden, striated Marmoleum flooring provides a tough, hard wearing finish while suggesting the appearance of bamboo.
Set on the edge of a riparian woodland, the building takes on a mysterious presence. At night, light from the exterior fixtures plays on the somber sheet metal and the reflective white undersides of the deck and the shade fin.